17 march 2021 – Birmingham Hippodrome
Rosie Kay's re-imagining of Shakespeare's iconic tragedy, re-tells the action through the lens of 21st century gang culture, set in the stiflingly hot Birmingham summer of 2021. 
Thrilling and moving
Rosie Kay Dance Company creates brave new dance in Birmingham that tours to audiences at home and abroad. We thrill and move a diverse public with relevant, important, political and meaningful dance responding to contemporary society.
The Dancers Project
Studio sharing on-demand

Rising from the ashes of a cancelled run of 'Rosie Kay's Fantasia' at the Edinburgh Festival Fringe, we're delighted to commission three new socially distanced duets by RKDC regular dancers.
cocoon escape
by Carina Howard
"Our identities are formed in many ways, from our job titles to our hair colour, and in the current climate it can feel like we are pressured to constantly improve ourselves. With this piece I encourage you to celebrate who you are right now and forgo the comfort of living inside a cocoon."
Beneath Her Turmoil
by Harriet Ellis
Beginning with an unworldly and satirical perspective and ending with raw, brutal honesty, 'Beneath Her Turmoil' explores the experiences and expectations of a modern day woman; how she feels, how she is seen, how she is essentially accompanied by her own image of herself, and how a patriarchal society influences her every thought, action and outcome.
Graceful Resilience
"This piece is an exploration into the female expressions from childhood to womanhood. Through life, her joy, pain, silence, and past and present trauma, defines her very complex being. Yet, with all that has been cast her way, she still remains beautiful and resilient."
5 SOLDIERS
The Body is the Frontline
In 2008, choreographer Rosie Kay joined the 4th Battalion The Rifles, to watch and participate in full battle exercises, and visited the National Defence Medical Rehabilitation Centre. What came of these observations was the award-winning, five-star work 5 SOLDIERS.
5 SOLDIERS has been touring since its premiere in 2010, you can see the 2017 live stream (commissioned by The Space) for a limited time for free.
For a limited time we are making 5 SOLDIERS available for free for online viewers. Please make a donation to Rosie Kay Dance Company if you can. Your donation will help fund the research, creation and touring of new works.
★★★★★
"War from a female perspective packs a punch…taut, visceral, compassionate"THE OBSERVER
★★★★★
"not only keeps us riveted, but helps close the gap of understanding between the armed forces and the general public."
THE SCOTSMAN
THE FUTURE-PROOF ARTIST
A series of podcasts with Rosie Kay in conversation with figures from the academic, military and media spheres.
EP01: Mars El-Brogy
A qualified journalist and experienced video production manager. Mars has produced for BBC Three, BBC Entertainment Development and BBC Worldwide as well as leading new media for International Dance Festival Birmingham.
Recorded in London, August 2018
EP02: Harry Parker
Harry studied History of Art at UCL and joined the British Army when he was 23 serving in Iraq and Afghanistan before going onto work as a civil servant. He now works as a painter and writer, his first novel Anatomy of a Soldier is published by Faber and Faber.
Recorded in London, August 2018
EP03: Adam Curtis
In Episode 3 Simon Preston talks to Rosie Kay and Adam Curtis, BBC journalist and BAFTA-winning filmmaker, about the origins of their fascinating partnership and how conspiracy theories fuelled the collaborative creation of the critically acclaimed MK ULTRA.
Recorded in London, July 2019
EP04: Annie Mahtani
Episode 4 features Rosie Kay in conversation with composer Annie Mahtani talking about their many years of working together and the joy of collaborating on Rosie's latest work, Rosie Kay's Fantasia.
Recorded at Birmingham Hippodrome in September 2019.
EP05: Ben Payne
Episode 5 features Rosie Kay in conversation with dramaturg Ben Payne talking about their working relationship, the role of a dramaturg in dance and the beginnings of Rosie's new production of Romeo & Juliet.
Recorded in London in July 2019.
Rosie Kay Dance Company
2 months ago
Beatfreeks
We're finally there folks!!! After months and months of conversations, hard work, report drafts, focus groups, surveys, consultations, more report drafts, cups of coffee, big yawns, and quiet focus time, we have just released our latest
#NationalYouthTrends
report.⁠⠀
⁠⠀
At the end of 2020, we asked Gen Z what was the most pressing social issue last year. Their answer wasn't COVID-19 or climate change. It was Black Lives Matter ✊🏿✊🏼✊🏽⁠⠀
⁠⠀
Young people are not letting the conversation fade.This report is in their spirit. It's about what young People of Colour thought of Representation in 2020, and how it could look in 2021.⁠⠀
⁠⠀
Download at the link in bio ⤴️
7 days ago
We have the sad news that founding Chair, director, patron and special advisor to the board, Dr Stefan Kay OBE died peacefully on the 19th February at St Columba's Hospice Edinburgh.
There will be a private funeral in March 4th due to restrictions. No flowers but donations... 1/ https://t.co/qqBaTzKqAq
1 week ago
We'd like to wish a very special happy 70th birthday to Jeffrey Skidmore, founder and director of Birmingham's @excathedrachoir!

Join in the celebrations at 7.30pm this evening with a FREE "Around the World" online concert 👇

https://t.co/0u0QPYDqD6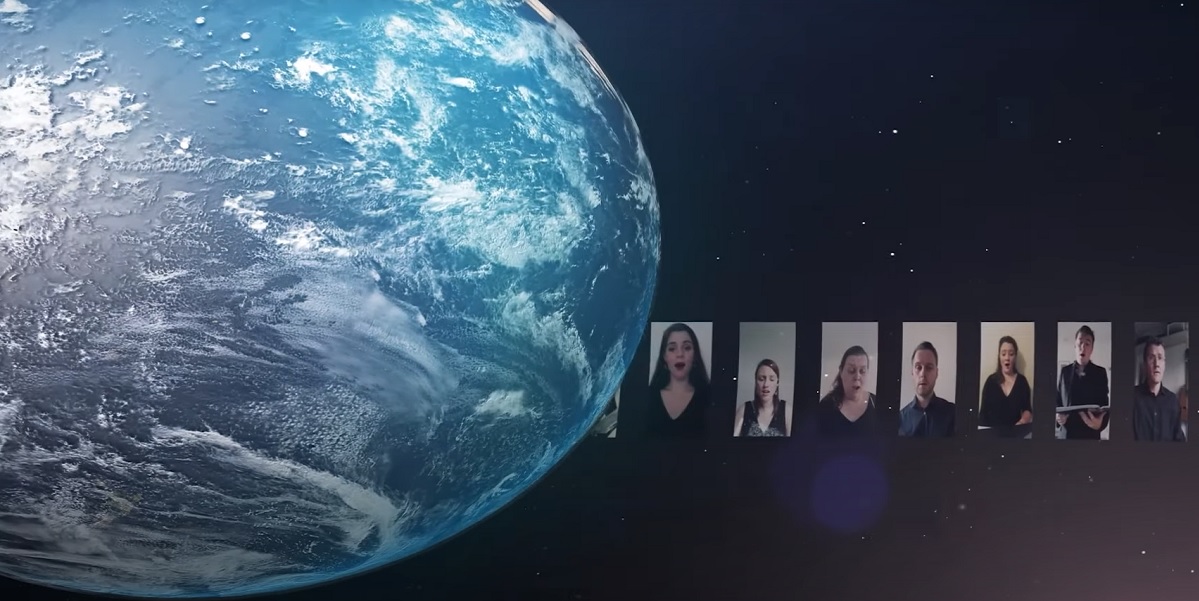 1 week ago
To #TakeAMoment today, we're sharing Shanelle Clemenson's upcoming training programme, BLACK.

Shanelle is a regular RKDC dancer and wonderful choreographer & mentor. BLACK is an online training programme for Black female dance artists. Info below: https://t.co/G0gIw0YGcM https://t.co/RbmtXzXCX4