THRILLING AND MOVING
Rosie Kay Dance Company creates brave new dance in Birmingham that tours to audiences at home and abroad.
We thrill and move a diverse public with relevant, important, political and meaningful dance responding to contemporary society from a female perspective.
CARLOS CURATES: R&J IMAGINED
Rosie Kay Dance Company and Birmingham Royal Ballet
14 – 16 October 2021     ON SALE NOW
Birmingham Hippodrome
Following the premiere of Romeo + Juliet on 8 September, Rosie Kay Dance Company are delighted to be reviving the work in a double-bill with Birmingham Royal Ballet in October 2021.
Birmingham Royal Ballet's artistic director Carlos Acosta has announced a double-bill as part of his upcoming Carlos Curates season.  Romeo + Juliet will be performed alongside Birmingham Royal Ballet's first performances of Edward Clug's Radio and Juliet. 
Romeo + Juliet premiered on 8 September 2021 at Birmingham Hippodrome.
Rosie Kay's Romeo + Juliet sets the action in the hot Birmingham summer of 2021. In this diverse city, young people's family loyalties give way to gang allegiance as teenagers play with adult rules. A party in the park gets out of control sparking rumours, rioting and revenge. In the midst of rivalries, first tastes of freedom and sparks of a full-on first love ignite. Two young lovers are led to their tragic deaths by events they can't control.
ROMEO + JULIET
COSTUME COLLECTION
Our exclusive Costume Collection is a limited edition replica collection of costumes featured in Rosie Kay Dance Company's Romeo + Juliet.
GIVE IN STYLE: All proceeds of these sales support the rehearsal and production period of the show, specifically going towards the extra costs incurred in returning to live performance safely.
Panel discussion:
Making a Romeo + Juliet in present day Birmingham
Join Rosie Kay and Artistic Advisors to the project in a discussion chaired by Birmingham Hippodrome's Artistic Director/CEO Fiona Allan. Artistic Advisors include actor and director Dylan Duffus, headteacher Azita Zohhadi, Dance Artist Shanelle Clemenson and fellow Hippodrome Associates and choreographers Aakash Odedra and Sonia Sabri.
5 SOLDIERS
The Body is the Frontline
In 2008, choreographer Rosie Kay joined the 4th Battalion The Rifles, to watch and participate in full battle exercises, and visited the National Defence Medical Rehabilitation Centre. What came of these observations was the award-winning, five-star work 5 SOLDIERS.
5 SOLDIERS has been touring since its premiere in 2010, you can see the 2017 live stream (commissioned by The Space) for a limited time for free.
★★★★★
"War from a female perspective packs a punch…taut, visceral, compassionate"THE OBSERVER
★★★★★
"not only keeps us riveted, but helps close the gap of understanding between the armed forces and the general public."
THE SCOTSMAN
Rosie Kay Dance Company
1 day ago
21 hours ago
We are so excited to share our brand new Romeo + Juliet trailer 🌟❤️

Catch the show in double-bill 'Carlos Curates: R&J Reimagined' with @BRB at @brumhippodrome from 14-16 October. 🎟️: https://t.co/4JFP3LJUeD https://t.co/QnTEA5ueyr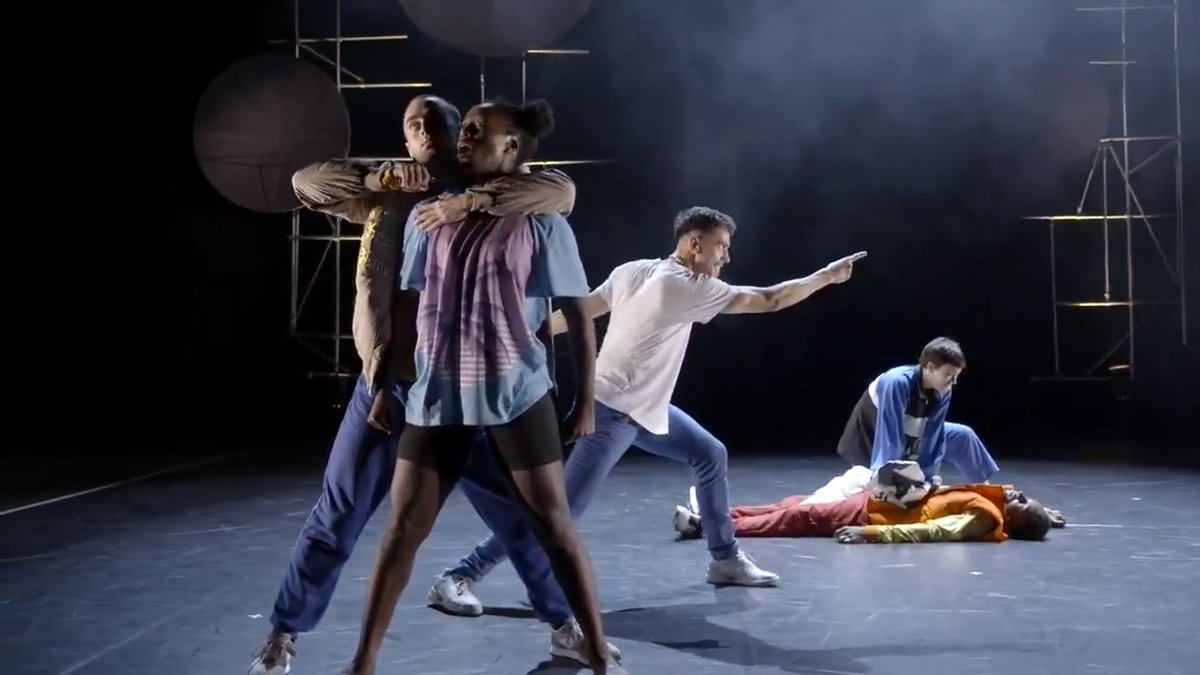 2 days ago
"There's such genuine tenderness between the pair as they twist around each other like kittens in a patch of sunshine" - @theipaper ★★★★

Mayowa Ogunnaike's and Subhash Viman Gorania perform the central Romeo + Juliet pas de deux.
📸: Brian Slater https://t.co/tqH11rnQxL
3 days ago
Two key pieces from the Romeo + Juliet Costume Collection in action! 🔥

Available to buy for a limited time, each sale of replica costume piece supports the making of the show: https://t.co/Z1OjByMOMJ https://t.co/GYhOH1ujou
5 days ago
STAY IN THE KNOW 👀

Subscribe to our e-newsletter to be the first to hear about tickets, auditions and projects and to see behind the scenes footage and receive exclusive notes and updates from Rosie.

Subscribe 📧: https://t.co/lhHRxGhRPq https://t.co/5lJ03qNO8h
1 week ago
Flying into the weekend 💪

Dan Baines as Paris in Romeo + Juliet ❤️ Catch the show in @BRB's 'Carlos Curates: R&J Reimagined' double-bill this October at @brumhippodrome

📸: Brian Slater https://t.co/XMX7WC0xRr